MOST STOLEN VEHICLES OF 2016
Posted on: Oct. 11, 2017 in Cars

Do you think brand new cars are the only ones that get stolen? Think again! Earlier this year, the National Insurance Crime Bureau (NICB) released its list of the ten most stolen cars of 2016. The results might surprise you.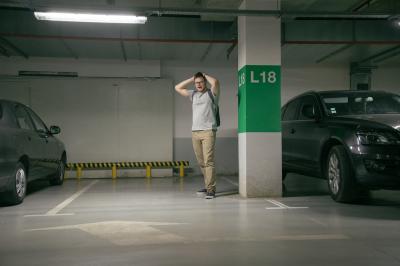 Take a look and see if your vehicle is on the list:
10. 2000 Jeep Grand Cherokee
9. 2008 Chevy Impala
8. 2015 Toyota Corolla
7. 2001 Dodge Ram
6. 2015 Nissan Altima
5. 2016 Toyota Camry
4. 2004 Chevrolet Silverado
3. 2006 Ford F-150
2. 1998 Honda Civic
1. 1997 Honda Accord
That's right – the most stolen car in 2016 was a 19-year old car!
Obviously, any car can be stolen and some are more sought after than others. Even cars that aren't usual targets for theft will be stolen, especially if the conditions are right. To avoid being the victim of auto theft, follow these tips:
Lock it and take the key. It sounds like common sense, but according to the NICB, one in eight cars is stolen with the keys inside it.
Set the alarm. Alarms that set off visible and audible warnings often deter thieves because it's harder for them to get away undetected.
Immobilize your vehicle. A device that can prevent the car from being started or moved are effective in reducing vehicle thefts. Steering or wheel locks, kill switches, smart keys, and fuel cutoffs are all good choices.
You may also want to consider placing a tracking device on your car. In the event it is stolen, it will help authorities to find its location more easily. While it may not stop a thief from stealing the car in the first place, it may help you get it back.
If you're ready for a new car but your credit is keeping you from getting approved, CreditYes can help with our bad credit auto loan program! We can match you with a dealership in your area that will be with you every step of the way. Our service is fast and free. Fill out our secure online application and get behind the wheel of your next car today!