HOLIDAY PARTIES AND DRUNK DRIVING
Posted on: Dec. 06, 2017 in Safety
This the season to… get pulled over for a DUI?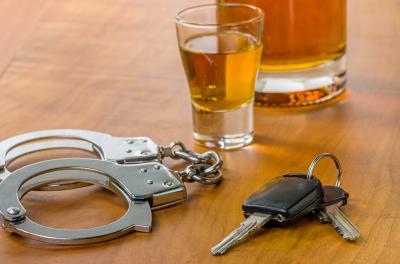 It's holiday party season and people are gathering to celebrate. Between family, friends, and office parties, there are many opportunities to have fun and plenty of chances to have too much fun.
Popular myths lead people to believe they can drive after drinking. They offer up no shortage of excuses:
I only had one drink!
I'll have some coffee and be fine!
I'll put the windows down. I'm good!
I'm just a little tipsy – definitely not drunk!
Unfortunately, even small amounts of alcohol, especially coupled with nighttime darkness and fatigue, not to mention possible inattention of other drivers, can be enough to create an accident.
According to the National Highway Traffic Safety Administration:
A person is injured in a drunk driving crash every two minutes.
27 people die every day in America as a result of drunk driving crashes.
In 2015, 10,265 people died in drunk driving crashes.
To combat the uptick in impaired driving, many law enforcement agencies set up more DUI checkpoints than usual. These additional checkpoints may seem like a nuisance, but they are intended to deter people from driving when they should not.
Driving under the influence can lead to arrest, license suspension, and insurance surcharges if caught. It can also result in your death or the death of someone else.
If you're headed out to celebrate the season, here are some party-going tips to help keep you, and the other people out there, safe.
If you're planning to drink, don't plan to drive.
Have one person in your party volunteer to be the designated driver.
If you end up drinking but didn't plan to, take a cab or Uber, or call a friend for a ride. Don't walk and risk getting hurt. You can always pick up your car tomorrow.
If possible, spend the night where the party is being held so you don't have to travel at all.
If you see someone on the road who appears impaired, call the police. You could end up saving a life.
If someone at the party has been drinking, don't let them drive.
Wear your seatbelt and make sure everyone in the car does too. If there is an accident, you'll be safer.
No one wants to put a damper on the fun, but a car accident certainly will! Drink responsibly or don't drink at all.
If you're ready for a new car but your credit is keeping you from getting approved, CreditYes can help with our bad credit auto loan program! We can match you with a dealership in your area that will be with you every step of the way. Our service is fast and free. Fill out our secure online application and get behind the wheel of your next car today!