ADDING UP THE EXTRAS OF CAR OWNERSHIP
Posted on: Nov. 22, 2017 in Cars

When it comes to buying a car, there are many things to consider. You need to think about the cost, your monthly budget, and your down payment. You need to consider many makes and models, too. And if you're looking at used cars, you need to consider the years of the car and the mileage it already has on it.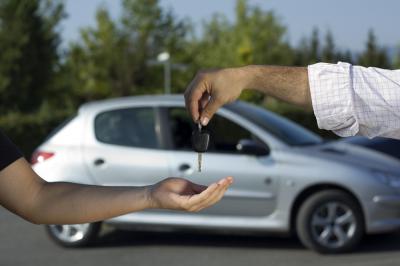 And as if all that wasn't enough, you also have to consider the extras. Paying for the car itself is only one of a few things you'll need to plan to spend money on. Planning ahead for these expenses will keep you on the road!
Gas
You're not going anywhere if you don't gas up first! AAA estimates this cost at around $1,200 per year, but this could vary depending on where you live, how much you drive, and what kind of car you have.
Insurance
Again, the cost will vary depending on how much coverage you buy, where you live, and some other factors such as your driving record and the vehicle you purchase. You can find a state-by-state breakdown of the average annual cost of car insurance at www.valuepenguin.com/average-cost-of-insurance. They estimate anywhere from $926 (Maine) to $2,551 (Michigan), so the numbers are all over the map!
Maintenance
In order to keep your car running well, you have to keep up on regular maintenance for your vehicle. Oil changes, air filter replacements, fluid checks, tire rotations and balancing, and other routine preventive care can help save you money in the long run. The items you should definitely take care of annual can run you about $800 per year, but they'll be less if you can do them yourself.
Miscellaneous
There are plenty of other costs associated with driving that, on their own probably aren't much, combined can add up to a big expense. Before you buy, particularly if this is your first vehicle, research these possible costs:
Taxes
License and registration fees
Interest and finance charges
If you have small children, car seats
Warranties and/or roadside assistance plans
In most areas of the country, you need a car. Knowing what expenses to expect means you can plan your budget appropriately!
If you're ready for a new car but your credit is keeping you from getting approved, CreditYes can help with our bad credit auto loan program! We can match you with a dealership in your area that will be with you every step of the way. Our service is fast and free. Fill out our secure online application and get behind the wheel of your next car today!